Devotional Adornment, Yoga & Loungewear, Ayurveda, Beauty
At Amrita Holistics, we believe the body is a Temple.  A sacred vessel for the soul. It should therefore be loved and cared for inside and out.
We use high quality natural fabrics to make elegant yoga & loungewear that is as stylish, as it is comfortable and practical for every day.
                                                        "Honour the Soul within by adorning the outside with elegance and effortless grace"
Our products are handmade with love in India and in line with Fair trade standards and ethics.
We partner with a factory locally to where we live that employs local people, and is highly ethical in its practices and standards. We know the staff personally.
We also offer a range of other services and products to nourish the Mind Body & Soul.
Experience the Amrita (nectar) of living a more conscious, balanced life through yogic principles, holistic therapies & temple body adornment.
Background & Personal Story
My own journey of soul searching, finding connection within has been in learning to love myself and feeling more in tune with my Temple body to enable for a deeper connection with the Divine.  For me this was essential to find this first, and I feel what so many of us have lost connection with in the Western world.  In our concrete jungles and sealed boxes we call home full of electronic gadgets and devices, chemicals in the products we use, and synthetic medicines, we first loose connection with the natural world and rhythms of nature – and in turn with our own physiology, emotions, as well as the more subtle energies within and around us.  For me personally, there was a time during my corporate career where I had become so disconnected in this way I did not recognise the warning signs my body was trying to tell me and suffered in silence for years trying to ignore at first physiological, psychological & emotional symptoms that eventually manifested in physical ailments.
During my time in Ashrams, experiencing Spiritual India and my Yoga journey, I soon came to realise the importance of honouring the physical body as part of the feminine path to awakening, – becoming more embodied, authentic and wholesome.  It was an integral part of the healing, integration and process of understanding the real Self on a deeper level – despite this not being in complete alignment with some of the teachings I had experienced.  For me to try to deny or suppress this reality in any way was like cutting off the very means to ascension or the evolution of the soul.  
For me, a most beautiful part of Hindu culture is in honouring the Goddess, the Divine feminine, the more physical elements, nature – mother earth, shakti – a celebration of life and creation is seen every day all around us, and is mirrored and reflected in certain rituals, even in the way the ladies dress in brightly coloured sarees, clothes, and dripping in adornments of all kinds.
Throughout this time, and especially while practicing Yoga, and staying in ashrams I always tried to dress comfortably, according to the climate (which can be hot or cold), whilst aligning with the culture (not too exposed) and to honour the divinity within myself, the Guru or teacher, the divinity of the teachings, and with the God or Divine we are seeking to connect with.  I was often complimented on what I was wearing.  Yet at the same time found that most of what was on offer and available was to me, all rather unflattering and uninspiring! 
This collection aims to fill the much needed gap in-between and will appeal to all Yogini's wishing to dress elegantly, understated, with effortless grace and spiritually.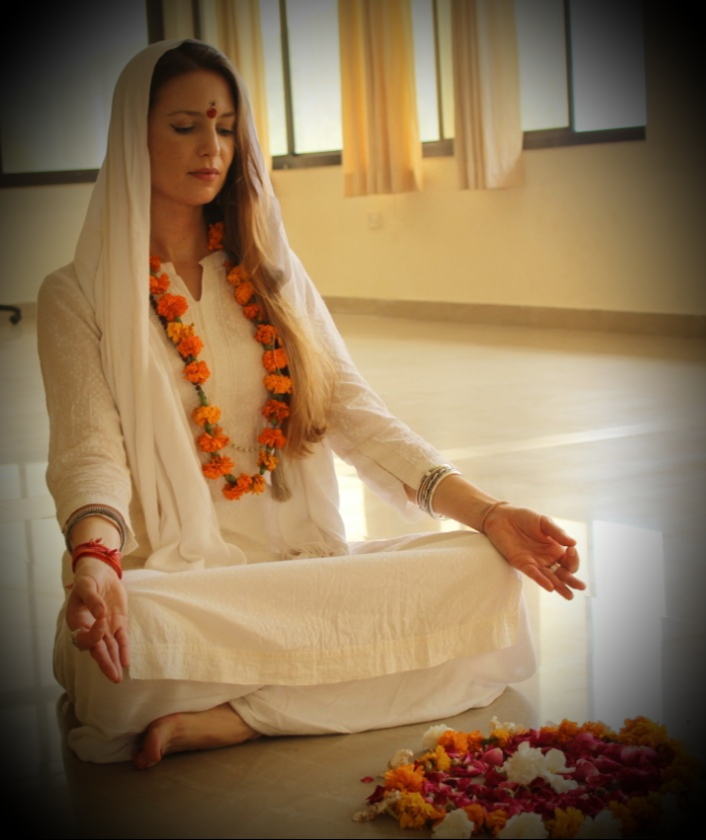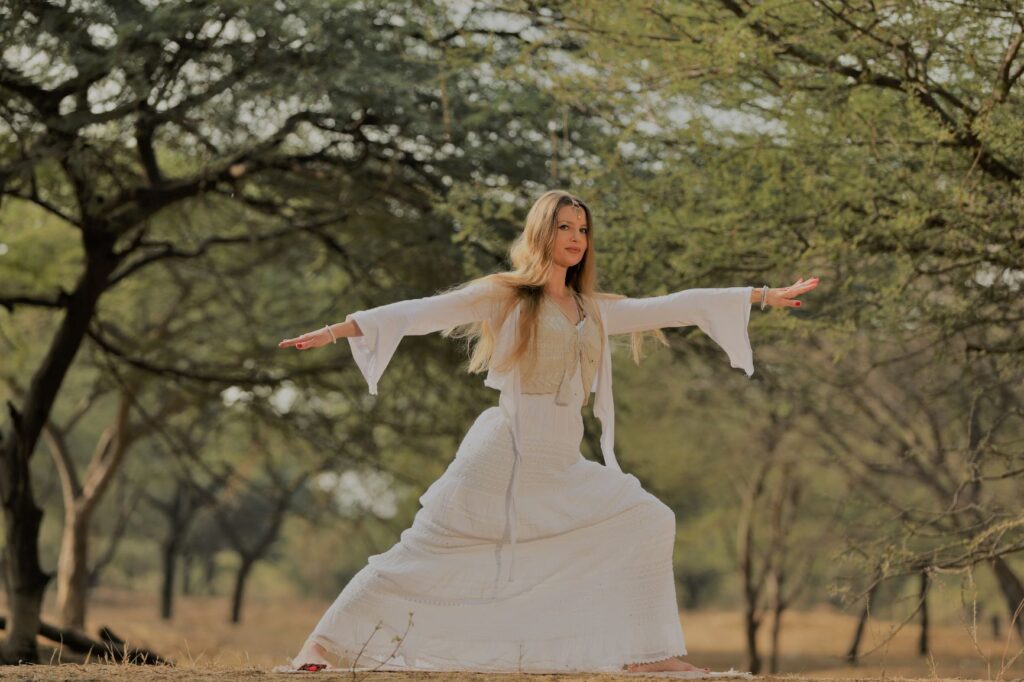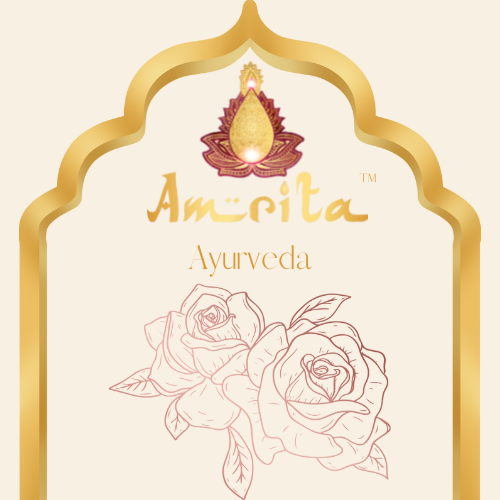 Amrita Ayurveda –  Wisdom of Life and Living
                                                                                 Pure * Natural * Organic